Moving can be overwhelming. All the packing, unpacking, and setting up can be complicated and time-consuming. Having the correct supplies can make the job easier. Buying and organizing boxes, tape, and labels, however, can also be frustrating. A professional relocation company can make your move easier. They understand all that's involved when it comes to relocation.
Advantages of the Right Supplies
Having the right supplies can save time and reduce stress. Boxes that are the wrong size or tape that isn't strong enough will make your job more difficult. If your valuables are correctly packaged you'll have one less thing to worry about when moving.
Not only is it important to have the right supplies, but making sure all items are labeled is crucial. That way you'll know what is in each box and where it needs to go as soon as it arrives. It's also necessary to have bubble wrap so fragile items don't break during delivery. Finally, make sure you use the correct type of tape for packing all your items. Tape can also be used to cover labels so they don't smear or get torn off.
Slipcovers are necessary to wrap your furniture to keep everything clean during the move. Everything from couches and beds to patio furniture can be covered. Your professional moving company can provide you with the slipcovers you need. Strong ties will also be needed to keep cushions from coming off of sofas or drawers from falling out of dressers. You'll need to ask the moving company about quality ties with springs, hooks, or buckles to keep your furniture in good condition during the move.
Large quality boxes are always needed for moving whether it's an office or home relocation. Small items can be sorted into general categories, wrapped carefully, and then put into large boxes. Using large boxes will mean there are fewer items to load and unload during the move.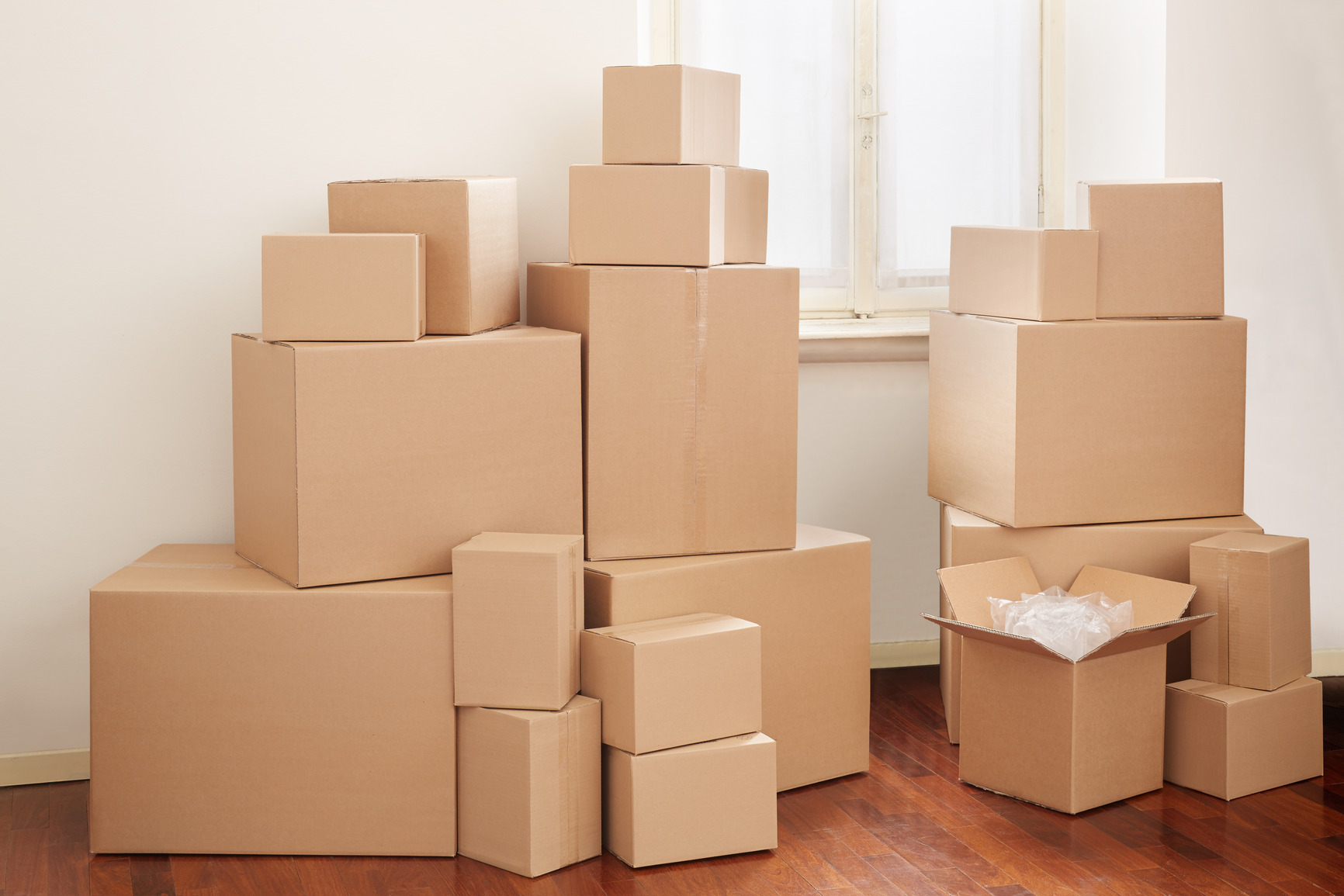 Labeling all your boxes not only lets you know what's inside, but lets the movers know as well. They will know which boxes need to be handled more carefully. It's also important to label more than one side of each box so movers can see what's inside no matter which way the box is facing.
It's a good idea to have scissors and box cutters along with the rest of your supplies. If you forget to pack an item after a box has been sealed, box cutters can easily open the box without damaging the material. When it's time to unpack, having box cutters and sharp scissors will make the process go much quicker.
Find a Professional Moving Company
When it's time to prepare for a move you need to find a professional moving company that has the experience and expertise to make your move as smooth and stress-free as possible. Make sure to look for a company that's involved in the entire process and provides all the right shipping supplies. From the planning and initial packing to setting up your new office or home, you need a company that provides assistance from start to finish.